The collaborations between Orla Barry and Rui Chafes go back to 2002. Especially created for the Quetzal Art Centre, Golden Pocket is the third work produced by the encounter of two languages and two materials that exist in seemingly opposite realms: iron and words.
Barry works with both the spoken and the written word to create performance, video, sound works; Chafes uses iron to produce his black painted sculptures. In Golden Pocket, the two artists create a singular universe that exists somewhere between the poetic and the organic, between the physical and the metaphysical, between metaphor and metamorphosis.
The fifteen meters of the spiral-curtain into which the words are organized, in closed geometric diagrams or in fluid and fleeting punctuations, lead us to us a sculpture: a hybrid creature that can belong to either kingdoms of animal and plantae, or even to the realm of science fiction.
The words on the curtain refer either to a rural world — agricultural adulteress, the shepherd's mind — or to a world where isolation and communication are the two sides of the same coin — your words or mine?, lexical pool, enigmatic dialogue on the phone — creating a poetic and lyrical ambiance full of uncertainty, humanity, redemption, catharsis, and with a deep desire for reaching out to the "other".
The 'other' is materialized, but not appeased, by the iron sculpture. On the contrary, it is disturbing that we cannot place it, that it does not belong to or fit within anything we may find in the material and visible world. "On entering this space you fall through the gaps between the colours of the rainbow", these are the words the artists chose to describe their collaboration.
Isabel Carlos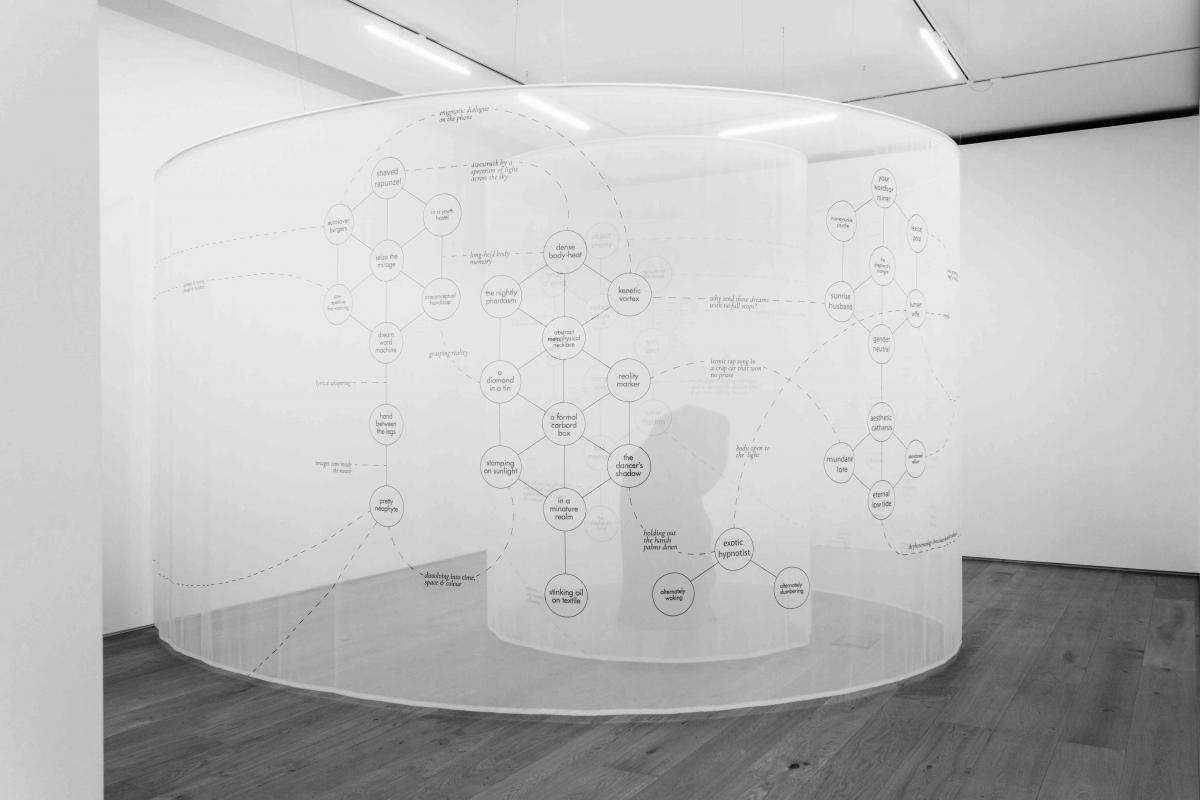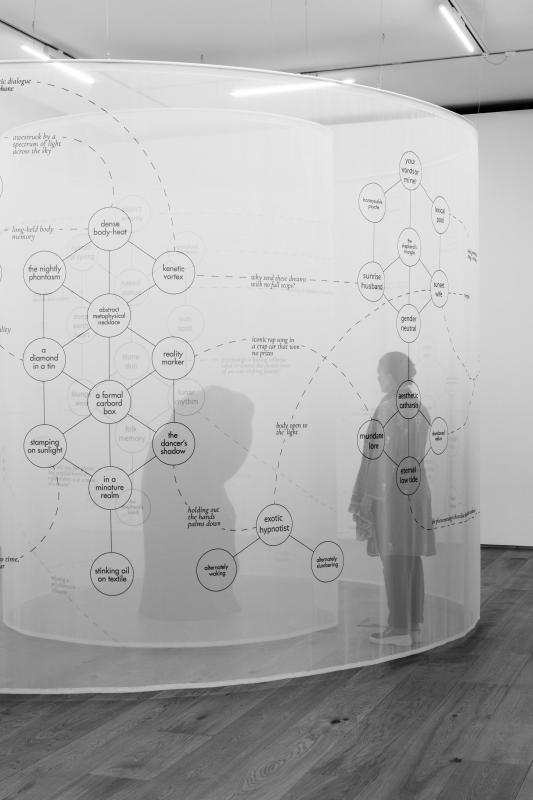 2017
Printed fabric (Orla Barry) and painted steel sculpture (Rui Chafes)